Everyday Detangling Hair Brush, Terrazzo
Machete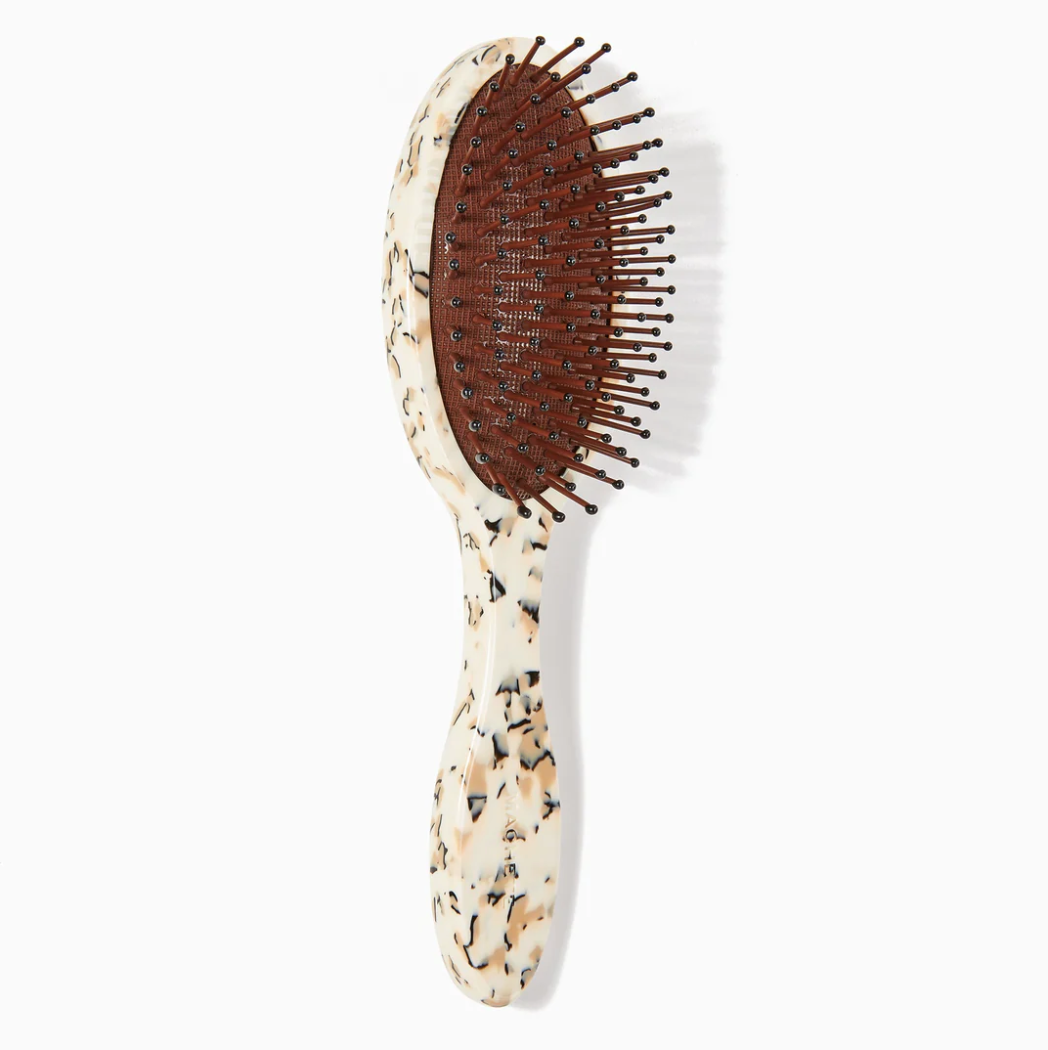 Plant-Based, Italian Acetate Hairbrush with Nylon detangling bristle. Made to last!
The ultimate tool for achieving salon-worthy locks at home. Made with only the finest materials, this hair brush is crafted from Italian acetate and nylon detangling bristles that evenly distribute oils throughout your hair, leaving it smooth, shiny, and healthy-looking.
Designed with both form and function in mind, the ergonomic handle of this hair brush fits comfortably in the hand, making it easy to use for both styling and detangling. Its lightweight design is perfect for travel, ensuring that you can always look your best, no matter where you go. With a commitment to quality and luxury, MACHETE has quickly become a go-to brand for those who demand the best. Hair brushes are made with only the finest materials and are crafted to the highest standards, ensuring that they will last for years to come.
Bristle Type:
Nylon detangling bristles

 
Perfectly Packable:
Measures 8.5" long x 2.5" wide x 4.4" high

Travel bag and storage box included
*available online and at our flagship store on 44th & Tennyson