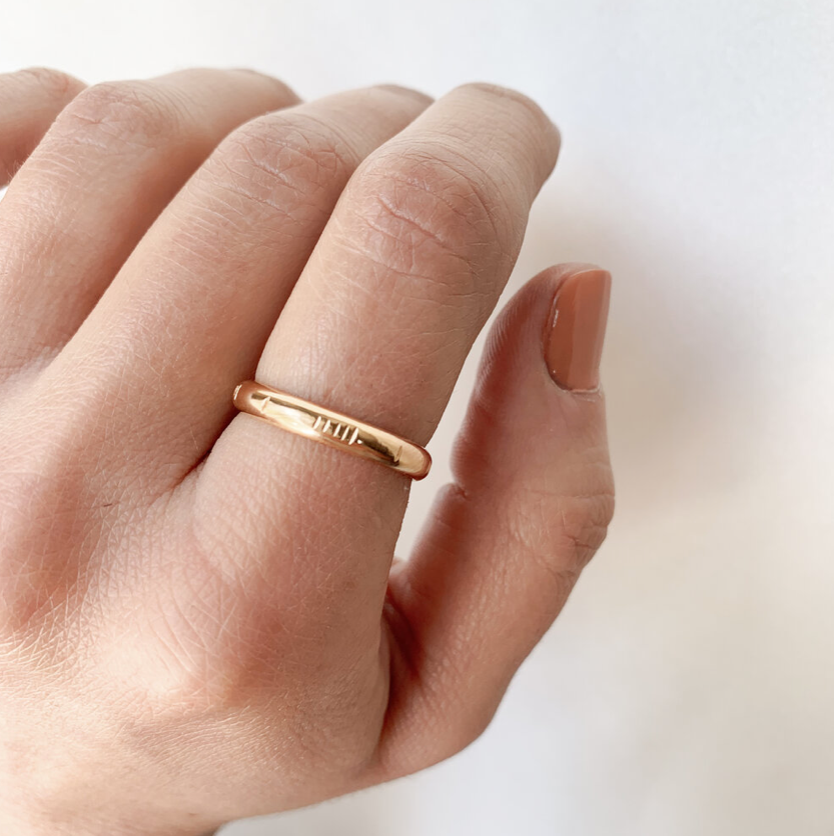 A comfortable chunky stack ring that makes a perfect index or thumb ring. Each ring is hand etched, constructed and forged in our studio so each will have it's own individual feel/look.
- Av. in 14k yellow gold fill
- Apprx. width & thickness .128" x .064" (3.25 x 1.63mm)

**Gold Filled metal is a material that is much higher quality and far more lasting than either gold plate or vermeil. The layer of gold in gold filled jewelry is over a hundred times thicker than either plating or vermeil and should last for years.